SJCAM SJ360 Action Camera VR
SJCAM SJ360 VR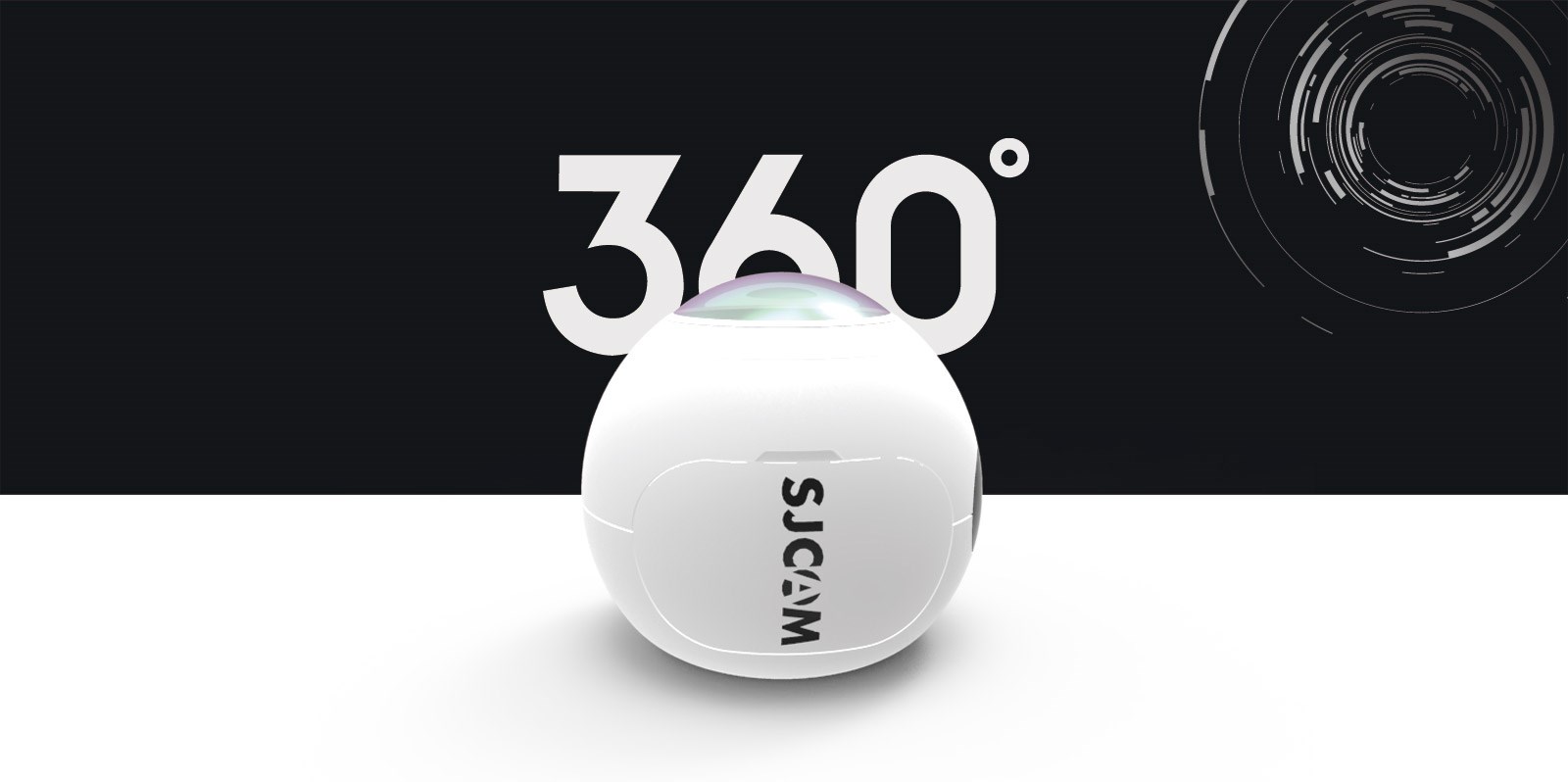 Experience more features

Novatek 96660 Chipset / H.264 image coding technique
Novatek 96660 high speed chipset for faster image processing.
H.264 image coding ensures that your camera takes high
resolution images without sacrificing image quality even at low bitrates.

2K Sony CMOS sensor
SJ360 uses an advanced 12 Megapixel CMOS sensor that supports 4032X3024 resolution image and
2048X2048 resolution video, for stunningly vivid shots.

High Quality 220° SuperView fisheye lens
Horizontal( 360°) and Vertical ( 220°) SuperView fisheye lens,
to capture almost every wonderful thing you point your SJ360 at.

6-layer glass lens, for absolutely clear images.
Paired to a Sony 12MP CMOS sensor for stellar image detail.
220°Super view fisheye lens with Multi-layer coating to eliminate glare.
Back-Illuminated CMOS brings unparalleled top-quality image.
2K Panoramic action camera
Capture everything that only a 360° camera can do.

360° Panoramic viewing.
See the world. Around.
No need to focus, get clear and amazing images at any time.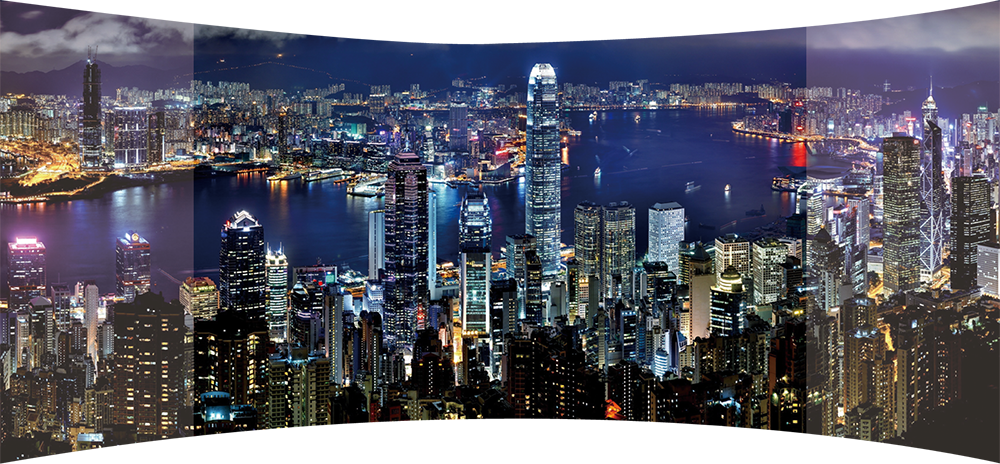 A variety of shooting modes perfect for each situation.
Fisheye、Hemisphere、Sphere、Panorama、Cylinder、VR
Fisheye semicircle, asteroid, panorama,cylinder,VR to support different style creative video and photo

Fisheye panorama,play out your fun
220° Super viewing angle,your surroundings will be at a glance. Large to small from nearby to
long distance, large viewing angle, long depth of field, the pictures have the amazing appeal.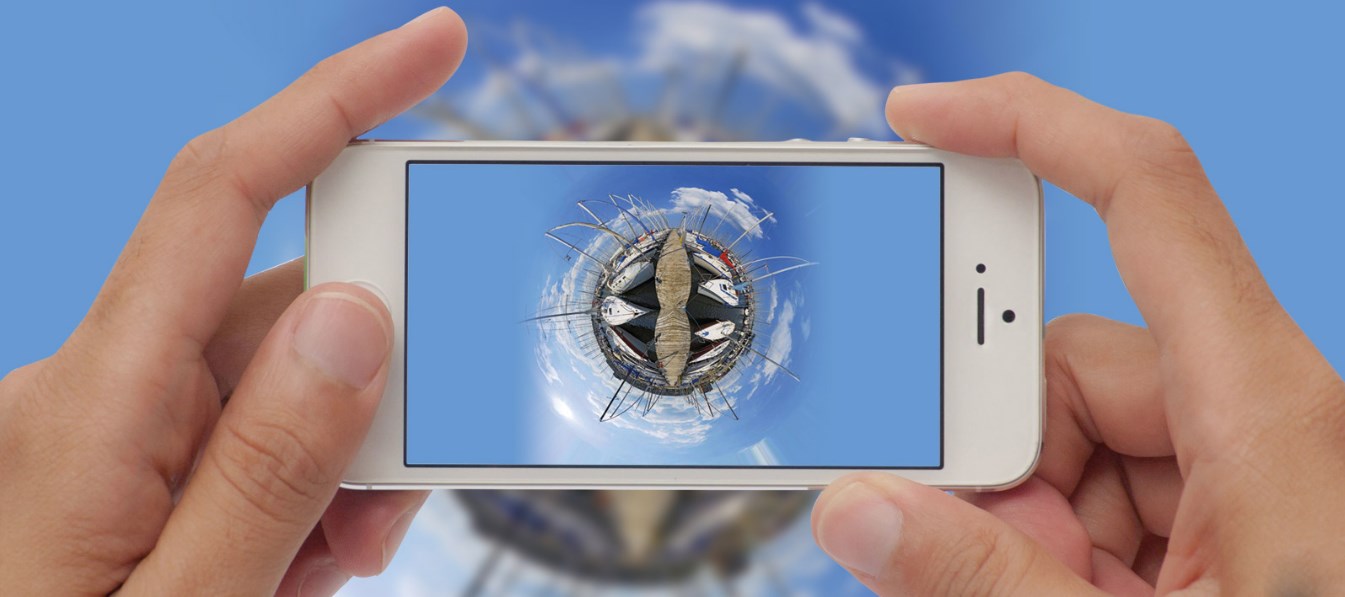 Persistent standby, extended usage even at low temperatures
2K/30fps 2 hours life , 8 hours standby, 1300mAh high capacity battery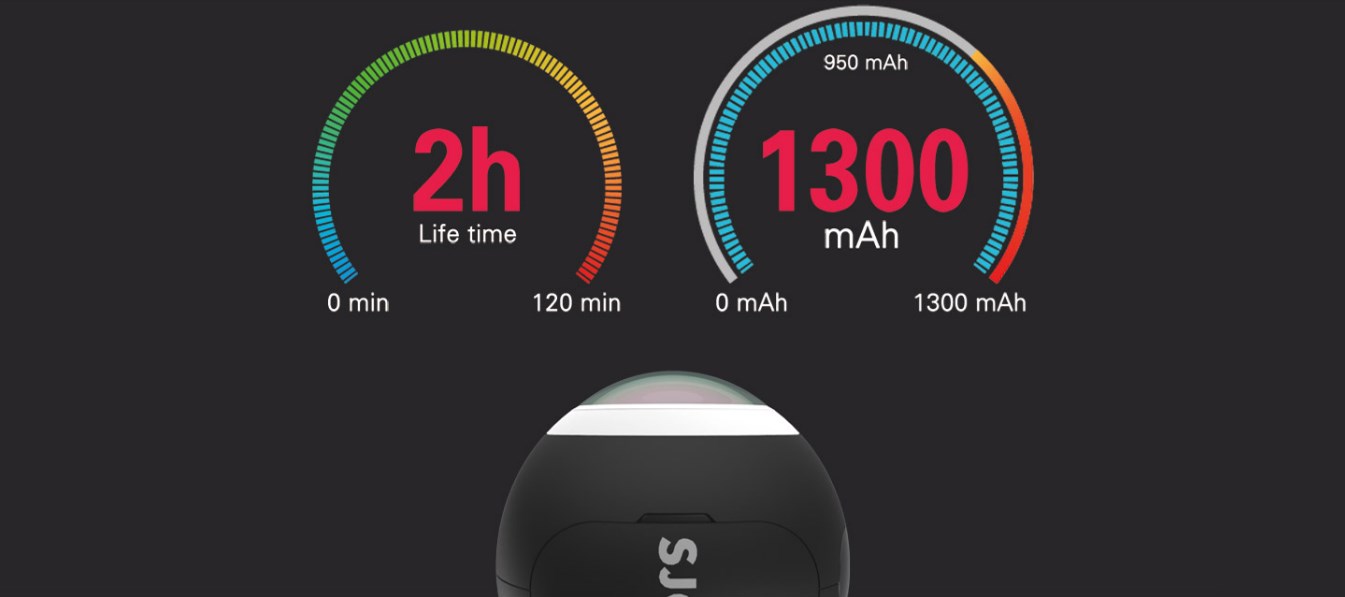 Quickly share what you want on social media
SJCAM App supports fast content sharing over Wechat, Facebook, Instagram and any other social media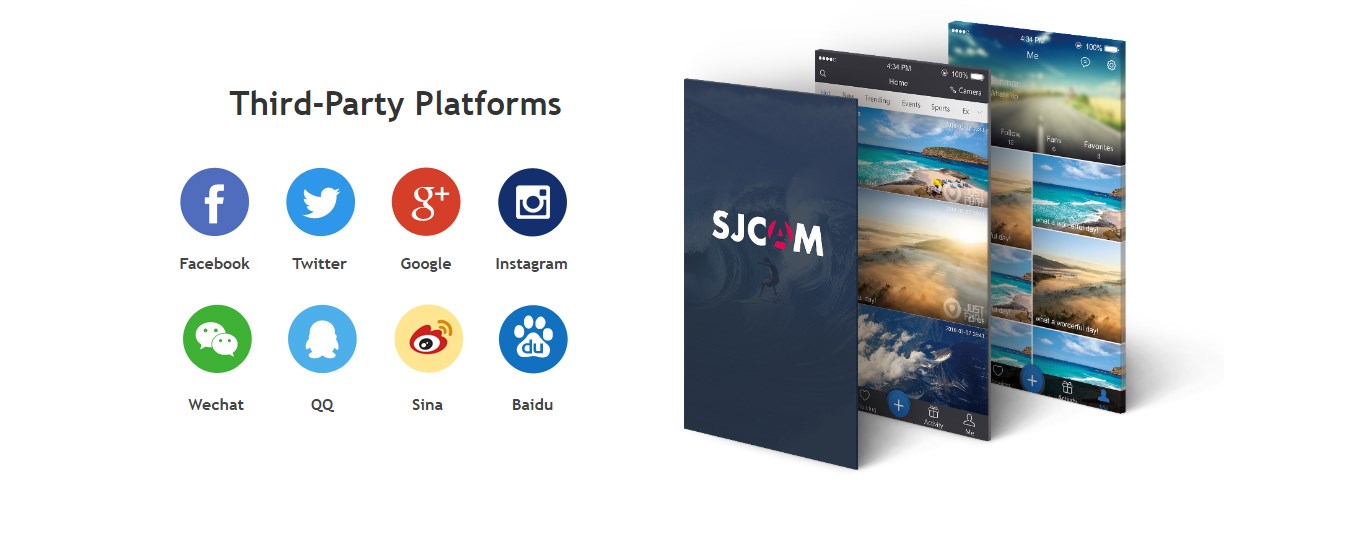 APP One key interconnection
Built-in WiFi module for connecting to the App.
SJCAM has made it easier for you to share content with just a few clicks!