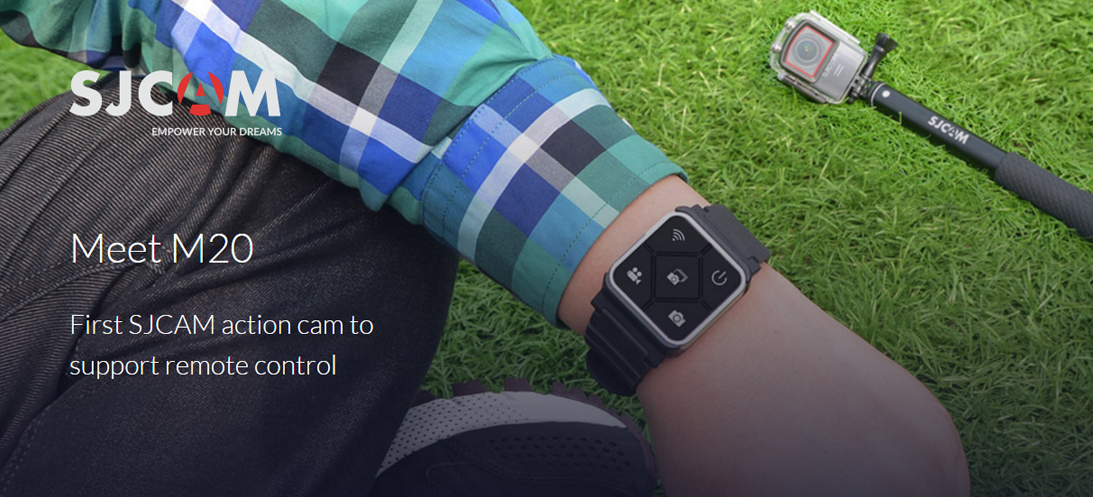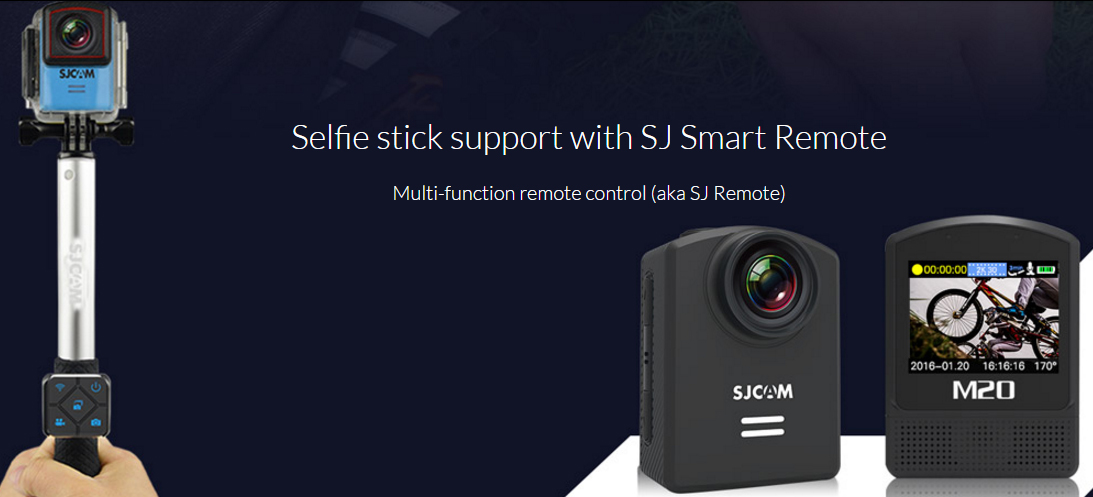 166° Adjustable FOV - Shoot it how you want it
M20 has an adjustable FOV allowing you to shoot Wide (166°) Medium and Narrow.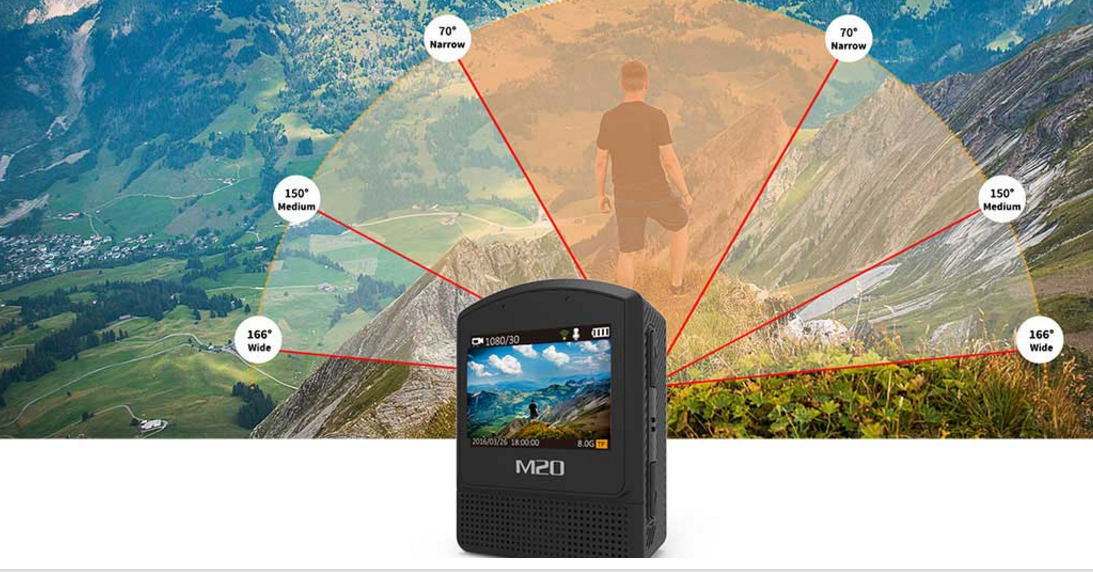 Multiple Video File Formats
MP4 and .MOV for videos, .JPEG and .RAW for photos
MP4 MOV
Distortion Correction
If you've ever been an action cam owner you must have experienced the annoying fish-eye effect,
making your videos look strange and unprofessional. M20 has a solution for You. Turn on the
Distortion Correction and record beautiful, realistic videos with the widest field of view option ON.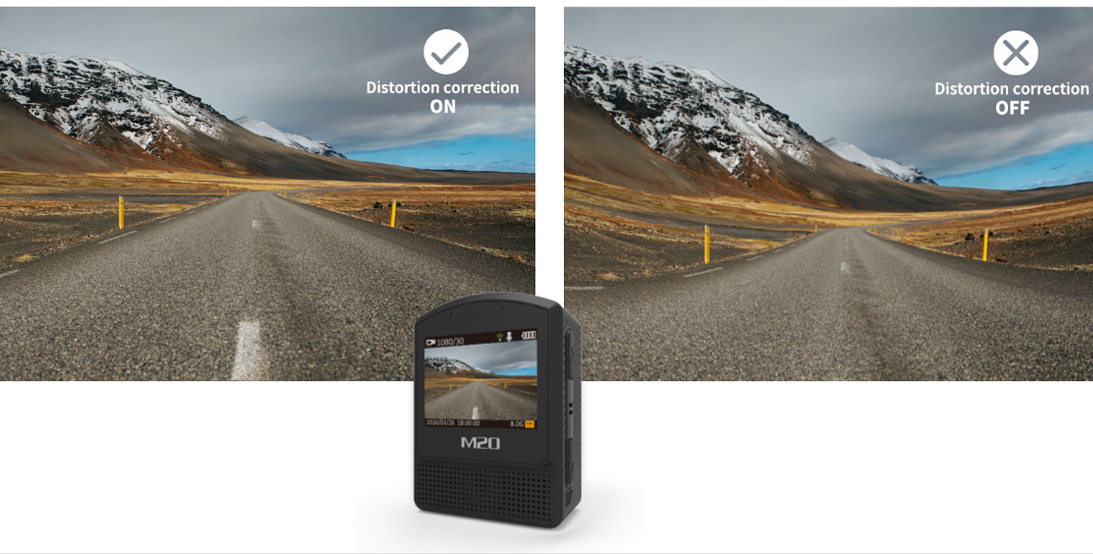 Gyro Stabilization
Gyro stabilization rounds out bumps in the road. Turn Gyro on when shooting video. Gyro is useful when shooting video when there is upwards and downwards motion. Whether you are recording using m20 while biking, FPV or dash cam, Gyro will make your video that much more smooth.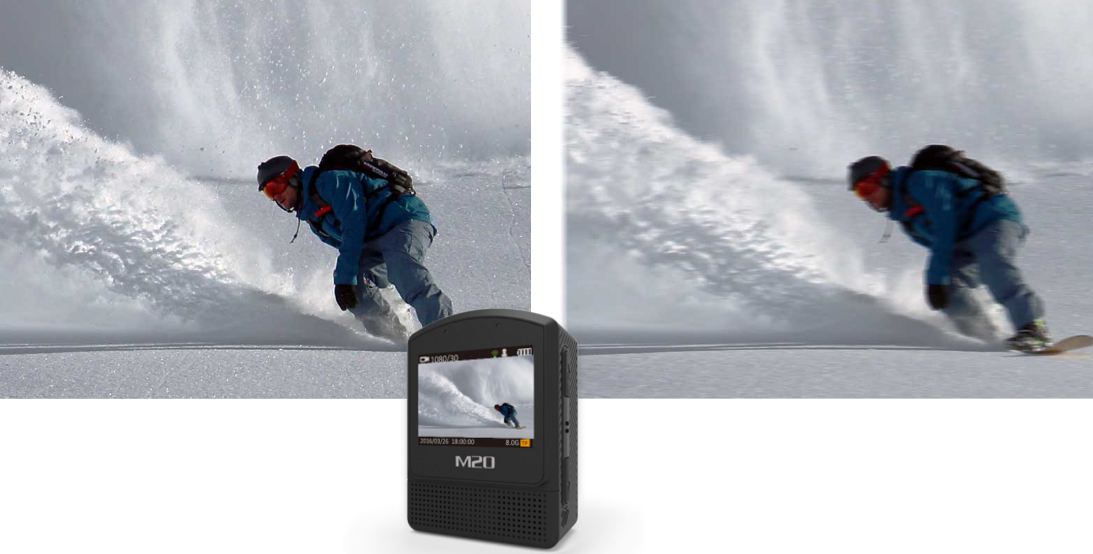 Control Capture Share
SJCAM Zone for M20 supports wireless connection with iOS and Android.
Preview Control capture and share videos and pictures remotely.

Dive With Me
Dive up to 30 meters (90 feet) with the M20. The M20 has a
very sleek and sturdy waterproof case.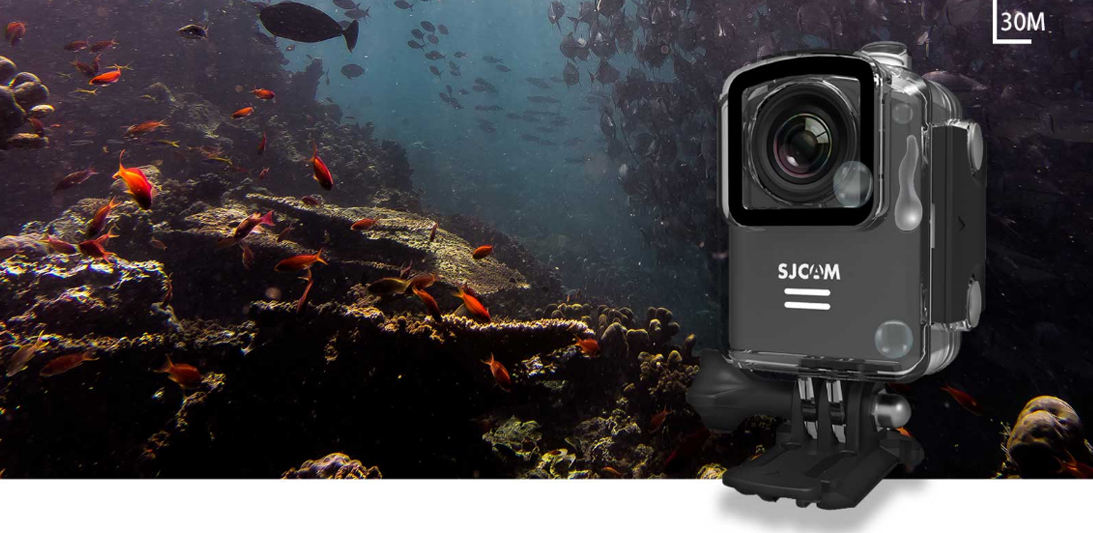 TV output
Connecting SJCAM to the TV has never been so simple thanks to the HDMI TV-output mode.

2160p Recording
M20 is a 2.5K action camera. 4K is supported via Interpolation.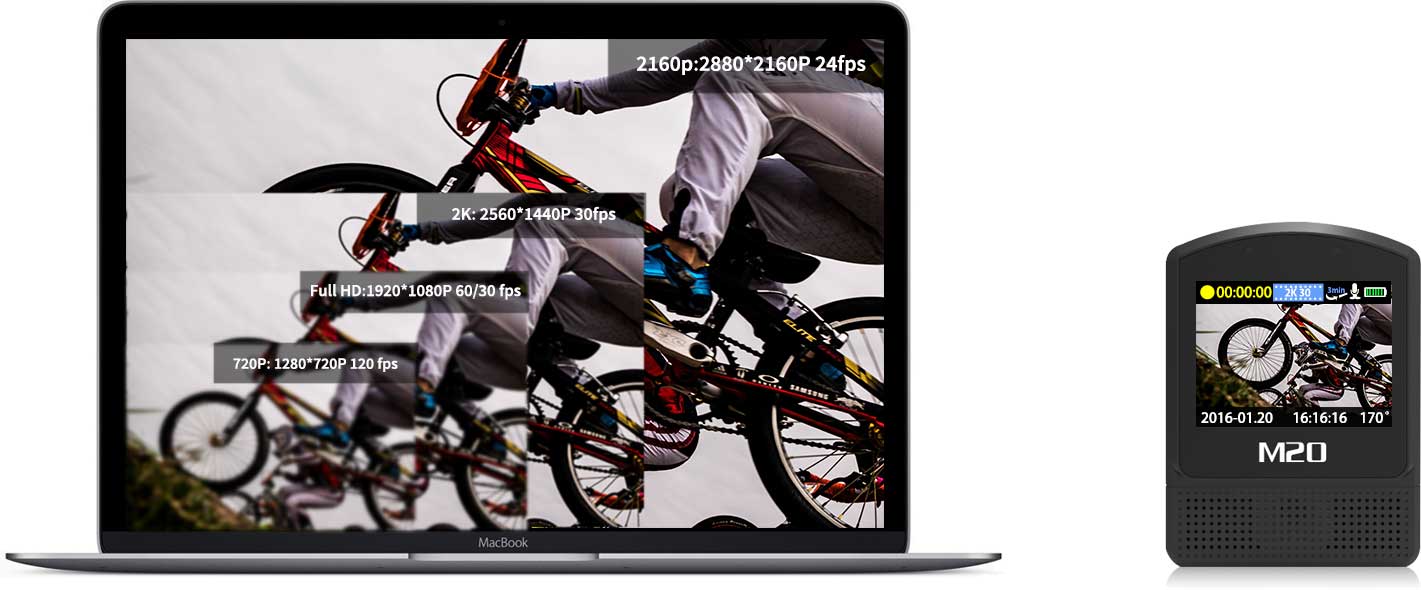 SJCAM M20 with aerial capabilities
Are you a drone fan? Do you own a drone with limited recording capabilities? M20 is perfect for aerial
video- and photo- recording. No built-in drone camera on the market offers such great video image,
wide field of view, and great audio quality.

M20 with RAW
M20 supports taking pictures in RAW. Raw means that the m20 does not
edit the photo quality. There is no loss of image quality. RAW is only for
photography. M20 also supports mp4 and .mov.
SJCAM M20 Hot-Spots:
– Chụp ảnh 16.35mp Sony IMX206 sensor
– Quay phim 4K* @ 24fps (2880*2160) *4K is interpolated, 2K(2560 x 1440)30fps / 1080P(1920 x 1080) 60fps / 720P(1280 x 720)120fps, WVGA@240fps (Slow Mo)
– Chế độ chống rung quang học Gyro Anti-shake Stabilization Sensor (Hardware)
– Slow Motion: -2X, -4X, -8X
– Adjustable Wide-Angle View Lens – Adjust between wide, medium, narrow
– 1.5 inch LCD Screen
– Chụp ảnh RAW
– Anti fish-eye mode
– FPV Mode
– Time lapse Video / Picture Record
– Burst Mode – Take up to 3 pictures per second (for rapid shutter action)
– Latest NTK96660 Novatek CPU
– AV-Out – Instant AV-out supported
– Underwater Record mode
– Dashcam mode
– Motion Detection
– HDMI-out – Real-Time Video Record
– 18 supported languages: SJ5000x Elite adds OSD support for: Czech, Slovak, Hungarian, Danish, Dutch, Turkish
– Hỗ trợ cả 2 hệ điều hành Android & iOS Wireless mobile connection via Wi-Fi – preview / shoot videos & pictures remotely – Easy-to-Share via SJCAM Zone App